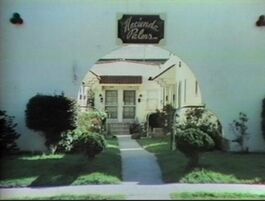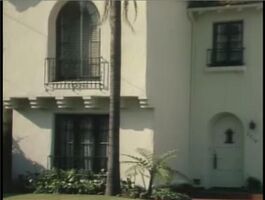 The Hacienda Palms Apartments are the apartments where the roommates, Chrissy Snow (later on in Season 5, Chrissy's cousin Cindy, then Terri Alden in Season 6), Janet Wood and Jack Tripper resided in the Three's Company TV series.
Located in Santa Monica, CA, the complex's ownership changed at the start of Season 4 (the 1979-80 TV season), with Bart Furley purchasing the apartments from the Ropers, and his younger brother Ralph Furley (played by Don Knotts) assuming the job of the new Apartment Manager. The name of the apartment is mentioned only once in the series, in the second episode "And Mother Makes Four" in 1977.
In real life, the property, which was built in 1928, is not an apartment building at all, but actually, a single-family home that measures 3,204 square feet with four bedrooms and two baths. [1]
References